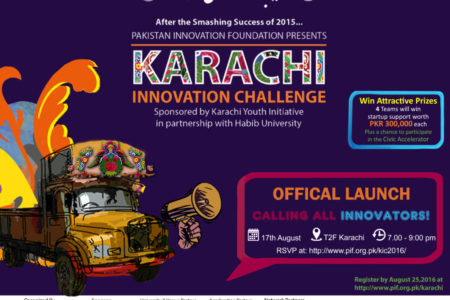 Thank You for showing interest. Karachi Innovation Challenge 2016 has been launched officially. To register your creative idea you can log visit pif.org.pk/karachi. For more information you can find us: Facebook.com/PakistanInnovationFoundation twitter.com/PakInnovates instagram.com/Pak Innovates info@pif.org.pk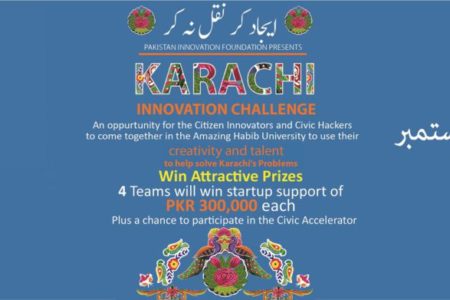 Who Are We?
Pakistan Innovation Foundation
PIF is a private-sector-driven and donor-supported non-profit organization charged with promoting Innovation across the Pakistani Society, particularly within the Corporate Sector of Pakistan. It delivers through a three-pronged strategy of awareness building, reward and recognition, and research and advocacy. 
Address
Pakistan Innovation Foundation – PIF
WeCreate Centre, 2nd Floor,
Office 1-5 Select Plaza,
(Above Coffee Planet)
F11 Markaz, Islamabad 
info@pif.org.pk
+92-51-8443223/4