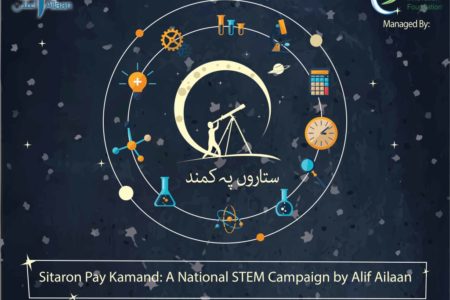 Alif Ailaan & Pakistan Innovation Foundation – PIF launch "Pakistan's First Calendar of What's Happening in the Worlds of Maths and Science" Our Objective: The National Maths and Science Calendar is an important part of Alif Ailaan's Maths and Science Campaign to bring national spotlight to the quality of maths and science education in Pakistan. From March 2016 till September 2016, […]
Who Are We?
Pakistan Innovation Foundation
PIF is a private-sector-driven and donor-supported non-profit organization charged with promoting Innovation across the Pakistani Society, particularly within the Corporate Sector of Pakistan. It delivers through a three-pronged strategy of awareness building, reward and recognition, and research and advocacy. 
Address
Pakistan Innovation Foundation – PIF
WeCreate Centre, 2nd Floor,
Office 1-5 Select Plaza,
(Above Coffee Planet)
F11 Markaz, Islamabad 
info@pif.org.pk
+92-51-8443223/4